It becomes a difficult task when you want to select a commercial oven for your business. From big commercial enterprises to little family-owned shops, there's something for everyone. What is suitable for one type of sitting may not be suitable for another. When selecting a pizza oven for any foodservice business, factors like volume, space, fuel source and pizza type must all be considered. Let's take a look at a couple of these aspects and talk about the specifics of purchasing the best commercial pizza oven for your business. Before going to decide to buy which type of commercial oven you must take into consideration the current pizza trends. Usually, pizza customers' and suppliers' favoured choices change over time, based on trends, marketing pushes by a particular group or brand, and/or media reports on which are thought to give the greatest quality pizza. Which is the quality pizza, It depends on the customer's choice that what makes the best pizza. Almost everyone has their own choice and thinking of what constitutes a decent pizza. Deck ovens were usually the ovens that were commonly used; therefore Deck Oven for sale UK is always available for assistance and facilitation.  Conveyor ovens grew in popularity as skilled labour became a more desirable asset. The concept of placing a pizza on one end and receiving a standard item on the other attracted a significant number of people. Some of the larger chains began to swap out, increasing volume while maintaining consistency. Finding the perfect oven for your business is not difficult; you just have to think about the quantity of pizza you need to produce, how much pizza, availability of the room, type of pizza and your strength to spend, and the cost of utilities. Now we look at these commercial ovens and they're characterises
Pizza Ovens: Electric vs. Gas & Wood Deck Oven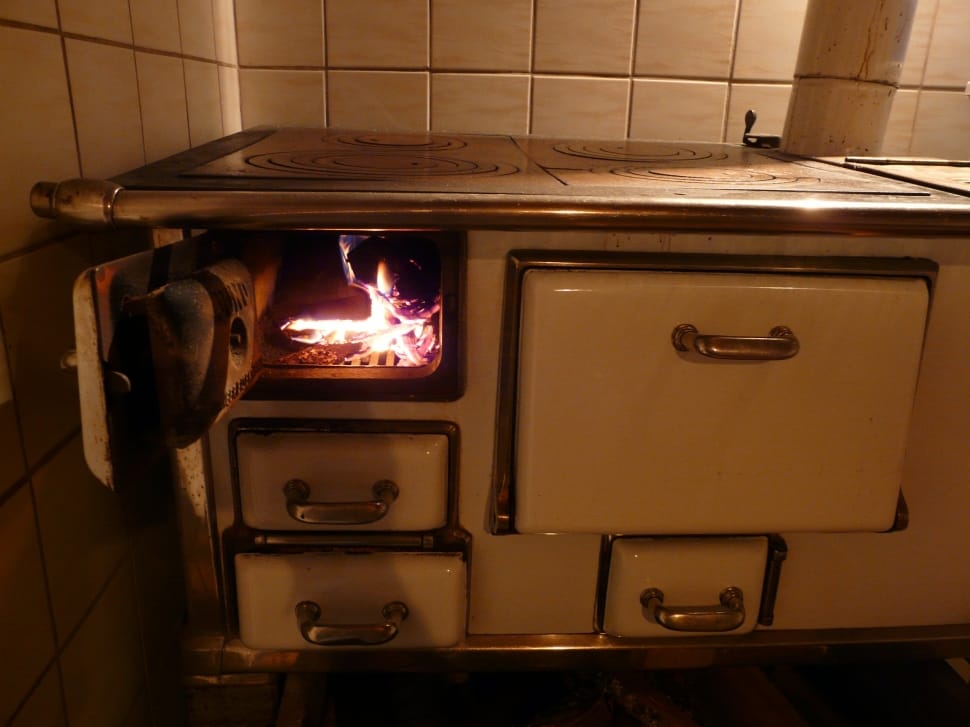 Wood, Conveyor, and Deck Burning ovens are manufactured in both gas and electric versions. Some wood ovens rely only on wood for heat generation, while others have gas backups. Gas commercial pizza ovens and electric commercial pizza ovens have some minor variations. Working with high BTU [British Thermal Unit, a measurement of burn rate/consumption] gas ovens is a popular choice for large-volume businesses, owing to the "Recovery Time," which is often short. Usually, gas burners are fixed at the bottom of gas commercial pizza ovens and heat is transferred onto the baking deck through different routes. It also comes down to the level of utility your establishment has. If your company does not already have natural gas lines, liquid propane or electric versions will be your only options. If you want to pull a house size transformer behind you or have access to a high AMP source at the sites you go to, a gas commercial pizza oven is likely a good choice for enterprises that rely on mobility, such as food trucks and concession carts.
The volume of Production Expected
In comparison to other oven types, small countertop commercial pizza ovens and quick-cooking convection/microwave ovens have a low pizza production capacity. They usually contain 1-4 pans, each of which can hold one pizza. A professional pizza oven in this class normally takes around 2-12 minutes to thoroughly cook one pizza. This time will vary based on the oven type, temperature, and amount of pizzas in the oven at the same time.
Medium Production
Following that, we'll look into commercial free-standing deck pizza ovens, which have a low manufacturing output than conveyor ovens. Each deck may contain from 1-6 pizzas at a time, based on the brand. In these ovens cooking periods are often longer (from 6 to 20 minutes for new dough, depending on size and pan used), and the pizzas must be closely watched and rotated. This implies you might run out of cooking space and/or waste time trying to recover any lost heat. Multiple decks stacked on top of one other is one method deck commercial pizza ovens overcome a lack of cooking area.
High Production
When the baking area of a deck oven is coated in bricks, it is referred to as a commercial brick oven. In some ways, these resemble deck ovens. They have less cooking capacity and take longer to cook than professional conveyor pizza ovens. They do, however, provide a hotter burn, a faster recovery period, and a darker, crisper finish. More production always correlates to a faster recovery time. If your priority is the biggest quantity of pizza then a conveyor oven should be considered. Commercial conveyor pizza ovens have a continuous cooking platform that produces pizzas as quickly as you can prepare them. The oven accomplishes the rest by bringing the pizza through a predetermined temperature at a given pace once you've placed them on the conveyor belt. For even more productivity, some versions have as many as three or four stacked conveyor industrial pizza ovens. A pizza can take anywhere from 4 to 7 minutes to cook in total. Furthermore, because the pizzas are constantly exposed to or travel through a continuous assault of focused heat, no time is wasted.
If producing the maximum pizzas is your primary concern, a conveyor oven should be used. A constant cooking surface in a commercial conveyor pizza oven creates pizzas as rapidly as you can prepare them.
Space Availability
Smaller convection/microwave type ovens take up less room than the other three commercial pizza ovens. One of these industrial pizza ovens can fit on any 3 to the 4-foot countertop. This is ideal for restaurants with a limited area. Some even have a short width and a high height so that valuable floor space may be used for other equipment or counters.
Conclusion
The essence of the above paper is that your choice or option depends on your need, space availability and financial strength.